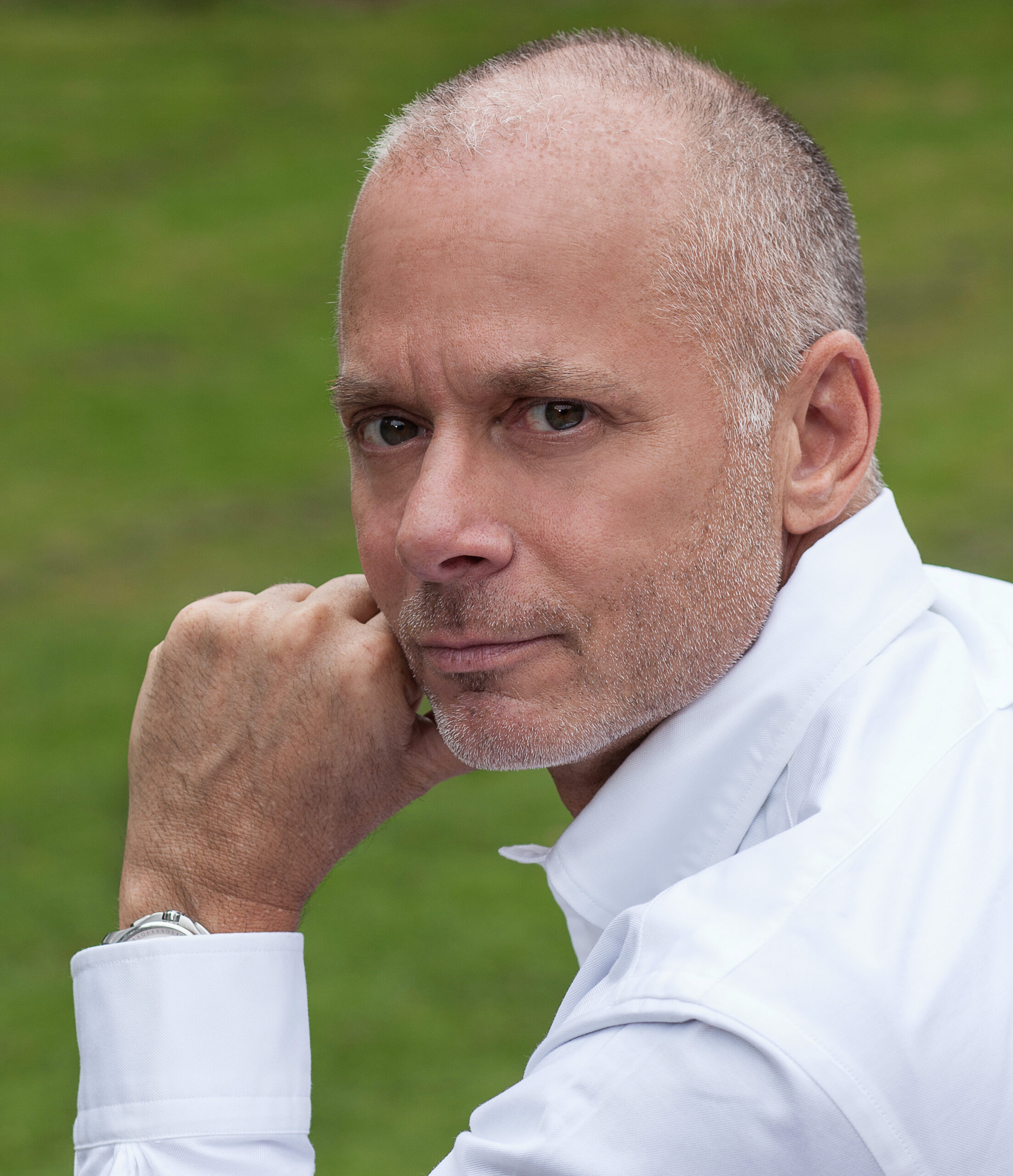 Pennsylvania native Carl Dellatore studied fine arts in college at Kutztown State, with a focus in printmaking.
"I guess I just always wanted to express myself in some way," he says when asked what led him to pursuing a degree in art. "I don't necessarily know that design was a part of what I thought I would do, but it became really obvious."
After graduation, he moved to New York City.
"The thing about fine arts in New York City, at least in the 80s, you were either successful, or you were struggling and eating macaroni and cheese," he says. "The first season of macaroni and cheese for breakfast, lunch and dinner, was sort of OK because I was doing my thing, but the second year, I had to find another way to generate some income and still have it be about design and creativity; so creating patterns for clothing was sort of a curious way around doing that."
A friend introduced Dellatore to a job working in apparel design, and he learned quickly that he is pretty darn good at designing textiles.
"Everything I designed sold out [that first season]," he recalls, "then, I did it another season, and almost all of it sold out. One thing just let to another, so I somewhat went from printmaking to textiles."
Textile design for Dellatore went from home furnishings to working on curtains and upholstery for designers as their textile person for sourcing.
Then, one day in 2005 while working on a design for a home in Columbia County, he says he was struggling to find a very specific stripe for a couch slipcover, so he bought 500 yards of grosgrain ribbon and the linen needed to complete the upholstery project, and he did it on his own.
At that same time, he was writing for Martha Stewart when the team at her magazine got wind of the project.
"Someone at her magazine saw the striped slipcover and said, 'You either do something about this, or we will.' So, I created a line … I was doing really well."
But all good things must come to an end, and in the case for Dellatore, it was due to the Great Recession around 2008 when the bottom fell out of the economy and swallowed his company.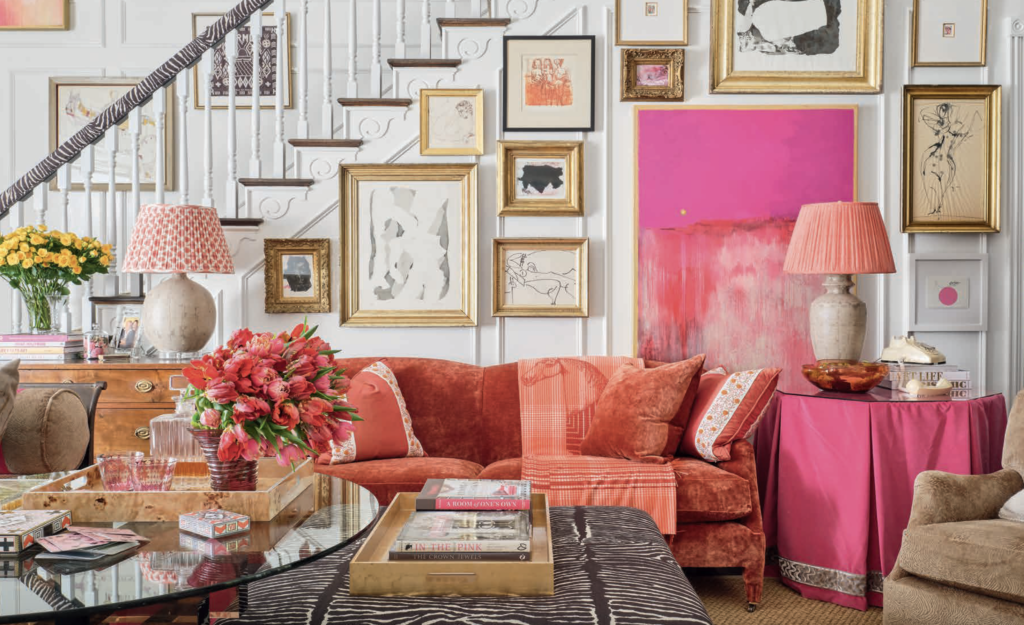 He found himself being tasked with a reinvention—of sorts—trying to figure out what would be his next move career-wise.
"I was trying to figure out what to do and I already had one book, but what I really wanted to do was go to formal design school," Dellatore says. "I was trying to figure out how to do that, but frankly, I was bankrupt at 50 and how does one go to RISD under the circumstances? I also had the idea that I could do another book."
It then dawned on Dellatore that he could do both, so he wrote a proposal for the book, "Interior Design Master Class: 100 Lessons from America's Finest Designers on the Art of Decoration," and instead of going to RISD, he would go directly to 100 of the most famous designers in the country and ask them to teach him about one subject in the discipline—scale, proportion, light, color, to name a few.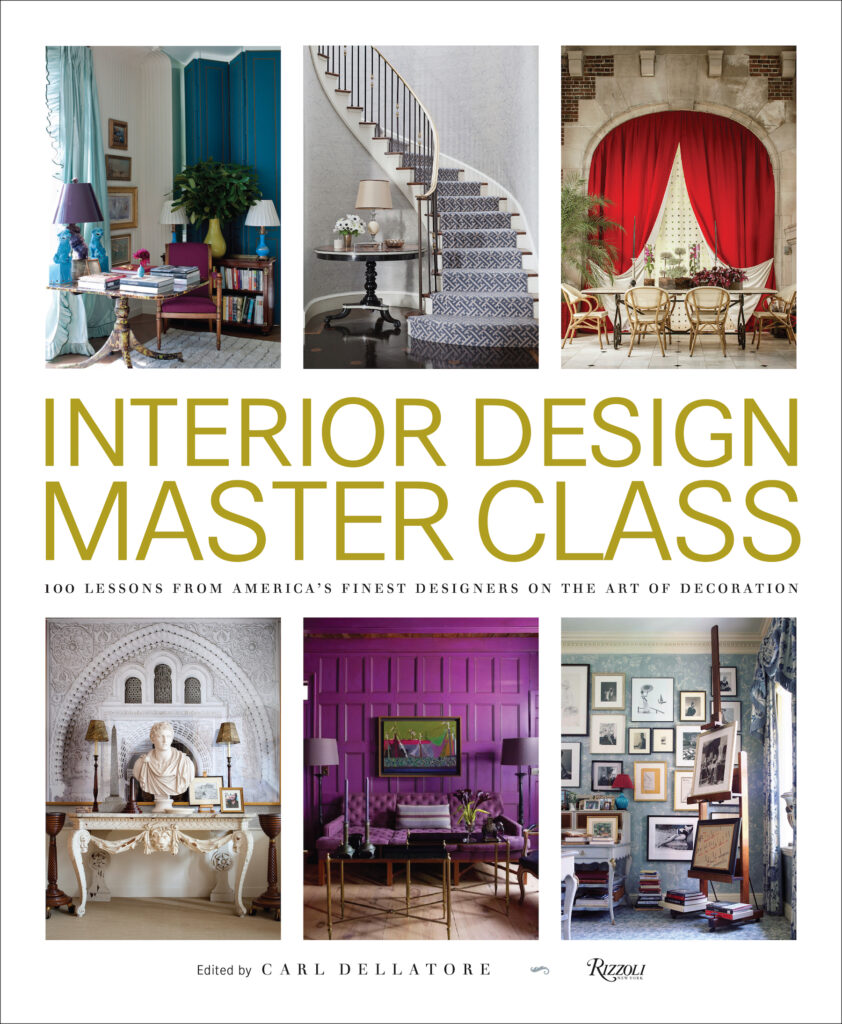 "I spent two years traveling across the country, meeting with designers and asking them to teach me something," he says. "We got images of their work to support the writing, and Rizzoli New York bought the book, and it's done super well. It's even printed in Chinese."
"It was intense, because I asked everybody to write, then we worked together to edit and polish it, and bring it to publication," he continues. "But I look back at how exciting it was and that I was able to go to design school in this complete unorthodox way for myself. Then, I also got to leave a record of it behind for other people. I'm grateful to have had the chance to do that."
And in working through his unorthodox way of garnering an interior design education, Dellatore learned that aspiring designers shouldn't place the future of their career solely on earning a four-year degree.
"There are people like the older school designers who I worked with who would probably say you need to work with somebody maybe before you even go to design school because you would get practical experience," he says.
"But what's changed in the last 15 or 20 years since the digital revolution is that software programs that design all these things that realize renderings and come up with architectural drawings, that wasn't so much the case back when I was a young designer 35 years ago.
"Everything was done by architectural drawings and blueprints, and sketches. You can gather all those technological efficiencies, but ultimately you need to spend two or three years working for somebody, and preferably two years with one person and maybe three years with someone else before you go out on your own.
"There are designers today who haven't done that and who have the technological efficiencies, but haven't worked for someone else, and I think they do themselves a bit of a disservice, because that practical experience you might get with someone who is 20-30 years into the industry is really invaluable."
Shortly after "Interior Design Master Class" was published, Dellatore was asked to write more books, and he's in the middle of the last one.
"I've written 'Garden Design Master Class,' 'On Style,' which is about 50 young designers who I think are the next generation, and 'More Is More Is More,' which is a maximalism book celebrating over-the-top designs," he says. "And now I'm working on a book called '100 Rooms,' in which I'm picking what I think are the 100 most influential rooms of the first 25 years of the century."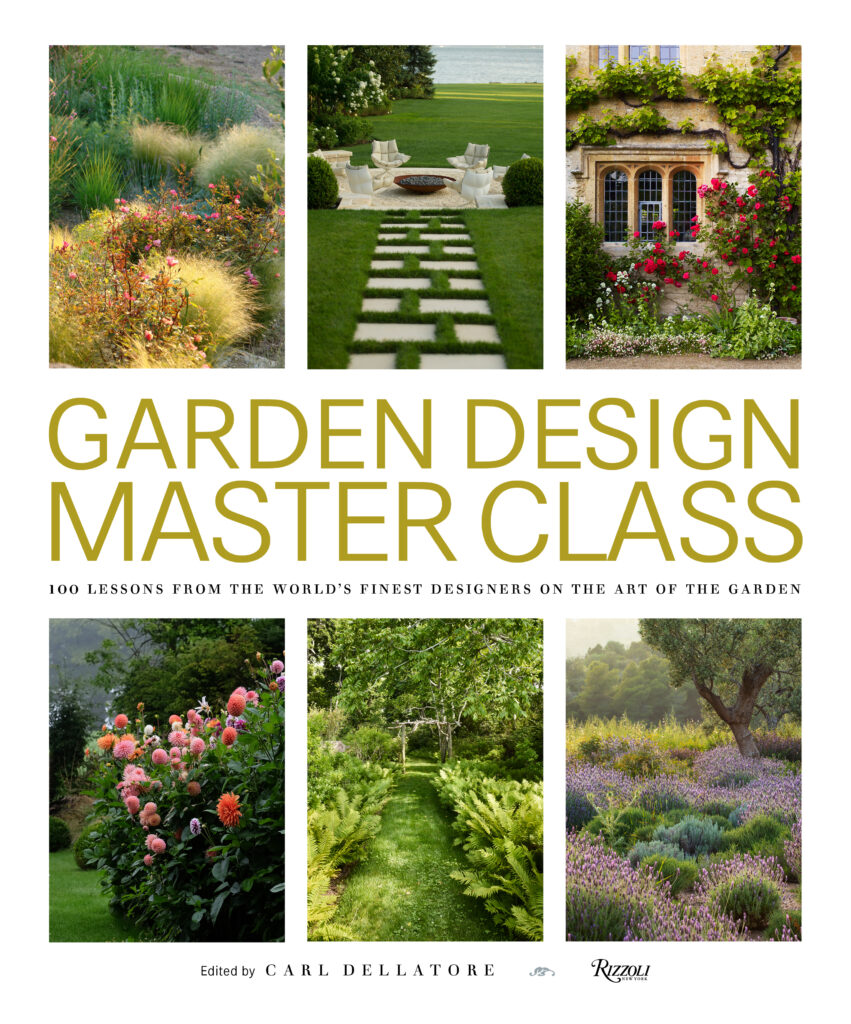 His ultimate goal, however, is to write 10 books in 20 years, and he's on No. 6 in nine years now, so Dellatore has a sense that he'll be able to pull it off.
"And again, this is design education for me. I fell into this in a peculiar way, but what I'm doing is working with really curious creatives, getting to understand their process, and I'm pretty interested in doing it," he says.
So what inspires Dellatore to continue writing books?
"It's a curious thing, and if you have an idea for a book, the first step is to research whether that book exists already," he says. "So with this maximalism book I just did ['More Is More Is More'], it was sort of based on this idea that I'm on Instagram all the time looking at people's work; and in the last few years, it seems that the more kaleidoscopic and more outrageous and brightly colored it is, the more attention and likes they get, because people respond to this sort of visual cue—more so than they might to a neutral room. I thought someone should document this moment in design history, so that's how that book was born, in terms of inspiration."
His next book will be another garden book, but this time it'll be about private gardens of America; behind the gates or hedges, so to speak.
"I think it's a particular fascination of people to get behind the scenes to see things they might not otherwise," Dellatore adds. "There are enormous public gardens in the country, but there are many private gardens that no one gets to see, and I think there's curiosity in that."
To learn more about Dellatore, or to check out what he may working on after his second garden book, you're invited to follow him on Instagram @carldellatore. He's also happy to mail a signature plate to add to your copy of his books if you reach out online at carldellatore.com/contact.
About Carl Dellatore & Associates – provides designers, architects, and creatives with writing, editing, and copyediting services by an established team to effectively reveal your story. They also have extensive experience in publishing and unique project management.
With more than three decades of experience in New York's design industry, Carl Dellatore has established himself through his work in textile design, as a workroom owner, and as a leader in content development through his work in shelter publications. Most recently, Carl has produced four books for Rizzoli New York, including the best-sellers Interior Design Master Class, Garden Design Master Class, On Style: Inspiration and Advice from the New Generation of Interior Design, and, More Is More Is More: Today's Maximalist Interiors. A fifth book for Rizzoli New York, celebrating one hundred of the finest contemporary American rooms is in the works, on the calendar for publication in the spring of 2025.
Check out Carl Dellatore and panelists' discussion.
Wednesday, October 4
Carl Dellatore – Essential Roadmap for Publishing an Interior Design Book
From concept to publication, best-selling Rizzoli author Carl Dellatore and panelists discuss the steps to produce interior design books.