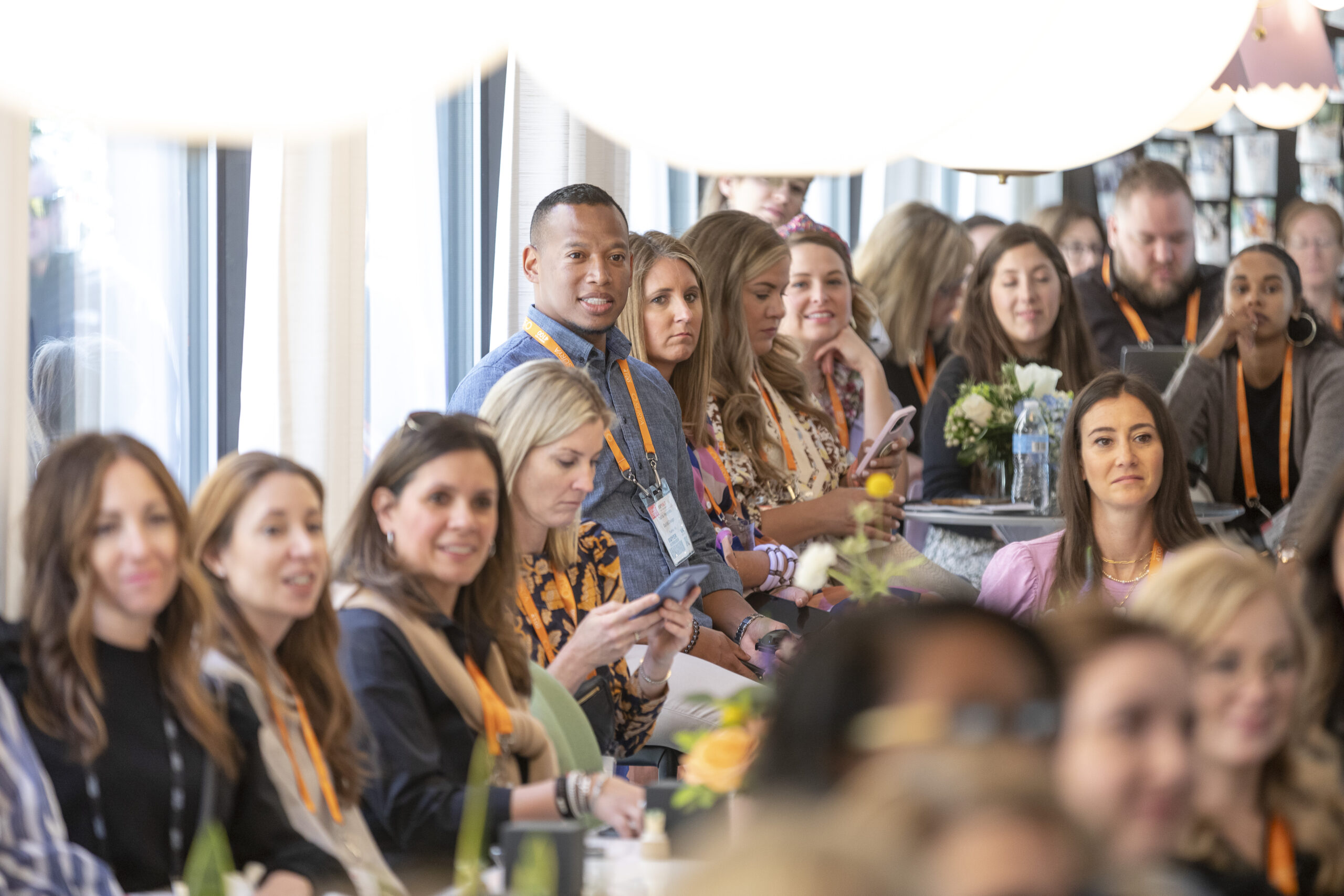 By Tara Woodin
Twice a year, High Point Market in Highpoint, North Carolina attracts designers who gather to witness the latest in design trends, ranging from furniture to fabrics and prints to paint colors. High Point Market stands as the foremost global event for home furnishings. With over 75,000 designers in attendance, the market serves as a platform for unveiling tens of thousands of new products, connecting with colleagues and peers, and staying abreast of the latest consumer trends. This year, we have shed the constraints of minimalism and embraced a newfound sense of freedom. The prevailing theme at this year's market was all about self-expression in maximalism. Exhibitors in the IHFC Building filled the aisles with vibrant colors, luxurious fabrics and a stunning array of materials like metals, leather, natural stone and Lucite textiles.
Attending the market holds different meanings for different designers. For some of us, it is an opportunity to break away from the monotonous routines of everyday life. For others, it's a chance to engage in face-to-face interactions with industry experts and gain invaluable insights. And for many, it is a time to connect with kindred spirits, forming bonds with like-minded friends. No matter the reason, being at the market brings an incredible surge of energy and serves as a boundless source of inspiration. Here are some of our favorite trends from Spring 2023.
Bold patterns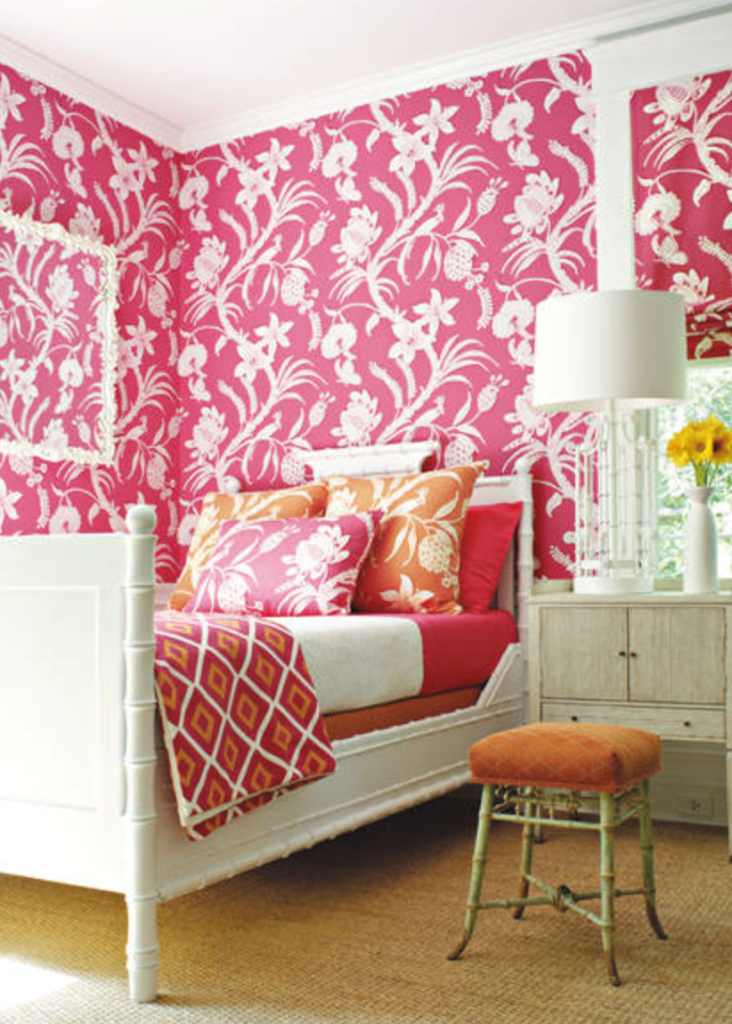 Bold patterns took High Point Market by storm this year, infusing spaces with depth, character and a vibrant sense of personality. From upholstery fabrics to wallpaper, rugs and accessories, these eye-catching patterns have become a prevalent trend, elevating the visual appeal of any room.
Bold patterns offer countless possibilities to express personal style and infuse spaces with depth and personality. By embracing these patterns, interior spaces are transformed into vibrant, engaging, and visually captivating havens that reflect the unique tastes and preferences of their inhabitants.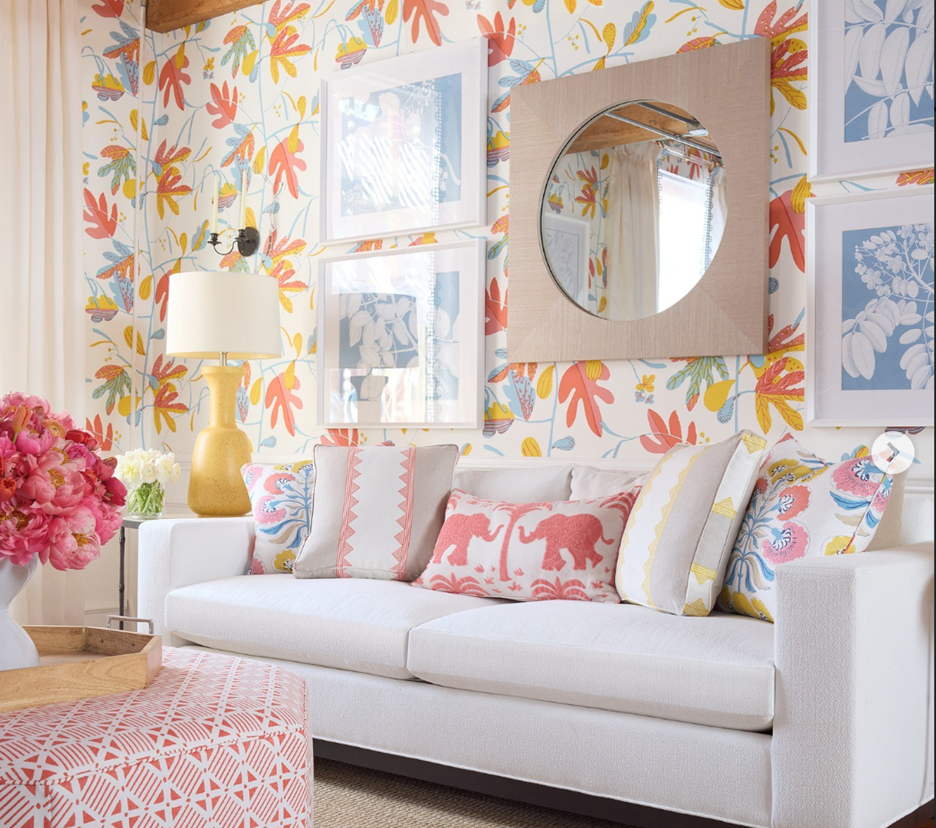 Moroccan influence
Maïté and Paolo Bulgari tapped local architect Amine Kabbaj and Spanish design duo Gustavo and Pablo Paniagua for their home in the medina. "The ceiling is treated in a very modern approach," says Loum-Martin. "It's a classic Moroccan pattern but enlarged and in natural cedar wood. In another house they would've painted it in a darker varnish or in patterns."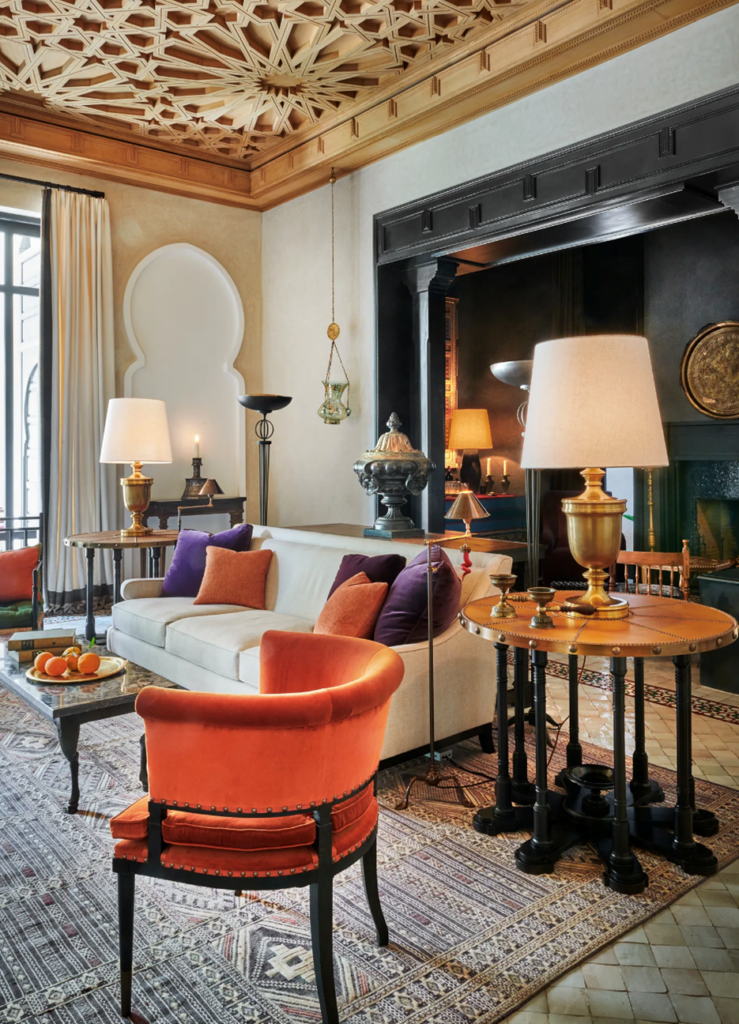 The integration of Moroccan designs combines the richness and vibrancy of Moroccan aesthetics with the timeless elegance of traditional styles. It invites individuals to celebrate the beauty of different traditions within their own spaces. By incorporating Moroccan-inspired elements like rugs, tribal-style prints and zellige tile, interiors become a reflection of the world's rich tapestry of design, creating a captivating and culturally immersive environment.
For her own home, which doubles as the boutique guesthouse Jnane Tamsna, Meryanne Loum-Martin mixes pieces from all over the world. Several furnishings are of her own design; a painting by local artist Philippe Deltour hangs on the wall; a number of textiles are woven by Senegalese artist Aissa Dionne; and the stool hails from the Philippines.
Nostalgic elements
The use of nostalgic and vintage-inspired pieces have become a cherished trend, allowing individuals to embrace the charm of the past and create spaces that are timeless and full of character. This design approach involves blending vintage elements with contemporary styles, resulting in captivating interiors that tell stories of the past while embracing the present. Whether it's through the timeless appeal of vintage furniture, juxtaposition of textures and styles, or addition of distinctive accent pieces, this trend allows designers to create spaces that are reflective and relevant in the present day.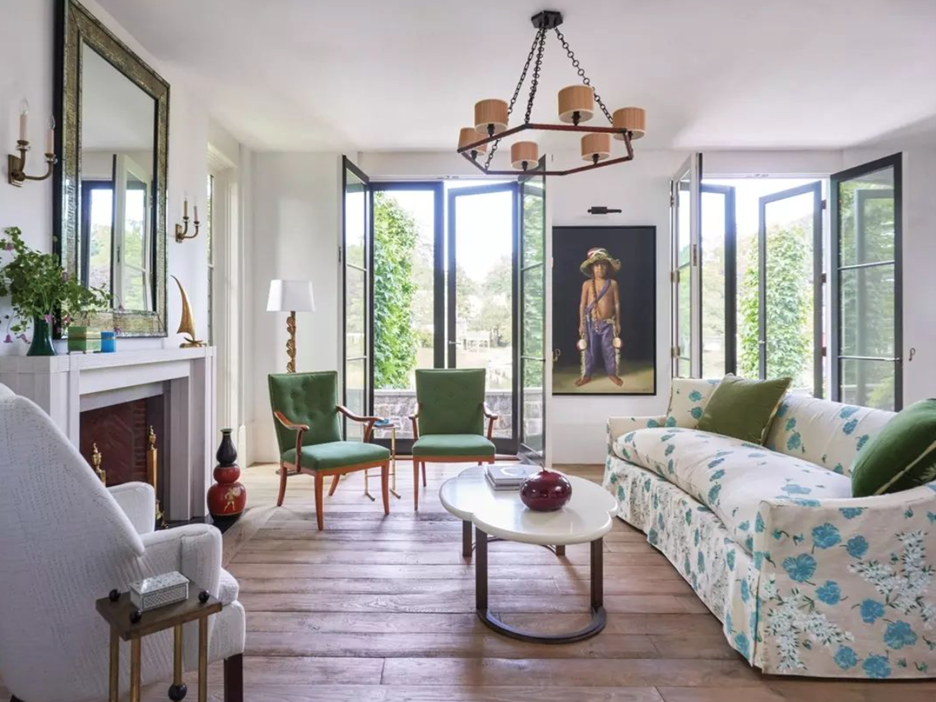 In the quiet hamlet of Old Greenwich, Connecticut, a design industry insider, @rhbirdwell, enlists a dream team of creatives to restore a century-old sea captain's house to its sublimely simple prime.
Curved lines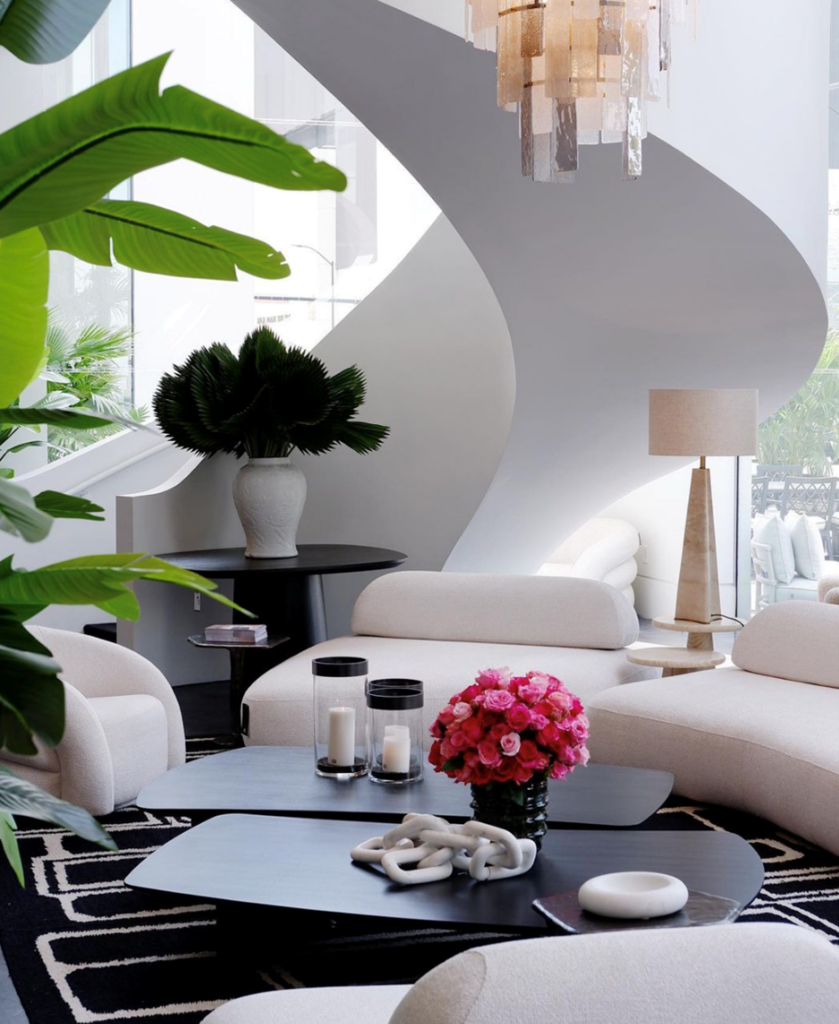 The use of curved lines in furniture and decor pieces offers a departure from the traditional sharp angles and clean lines that have long dominated contemporary styles. This shift toward embracing curves brings a softer and more organic aesthetic to spaces, whether through curvaceous furniture pieces, decorative accents or architectural elements. Moving away from sharp angles and clean lines offers a refreshing departure from conventional aesthetics to bring a touch of elegance, warmth and a more human-centric approach to spaces.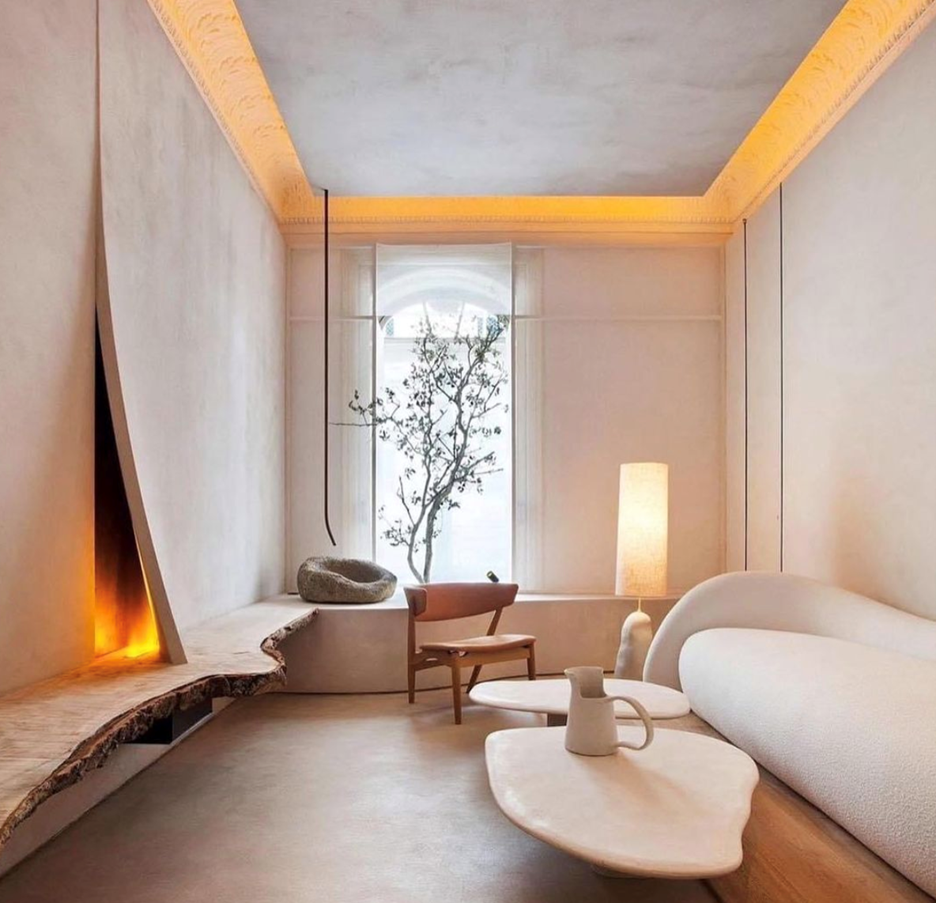 Stripes
Stripes emerged this year as a highly popular design element to make a bold and dynamic statement. This versatile pattern has been incorporated into various forms, including upholstery fabrics, rugs, wallpaper and accessories, adding a sense of visual interest, depth and sophistication to a room.
This popularity can be attributed to the stripe's ability to create a sense of movement, rhythm, and balance within a room. The versatility of this pattern allows it to seamlessly blend with different design styles, from modern and contemporary to traditional and eclectic, making it a timeless choice that can be incorporated into various interior aesthetics.
Maximalism
Redd Kaihoi is ecstatic to be included in the 2023 Elle Decor A-List! It takes a village to put a house together and we share this honor with all of our wonderful collaborators- architects, contractors, decorative painters, curtainmakers, movers, upholsterers and all of those that help realize our vision. Nothing would be possible without our endlessly trusting clients or our incredible office for whom we are beyond grateful.
There has been a notable shift away from minimalism toward a more maximalist approach, where the focus is on embracing an abundance of visual elements and creating a richly layered and eclectic aesthetic. This departure from minimalism allows for the freedom to explore and experiment with various prints, color, and textures, resulting in spaces that are vibrant, bold and full of personality.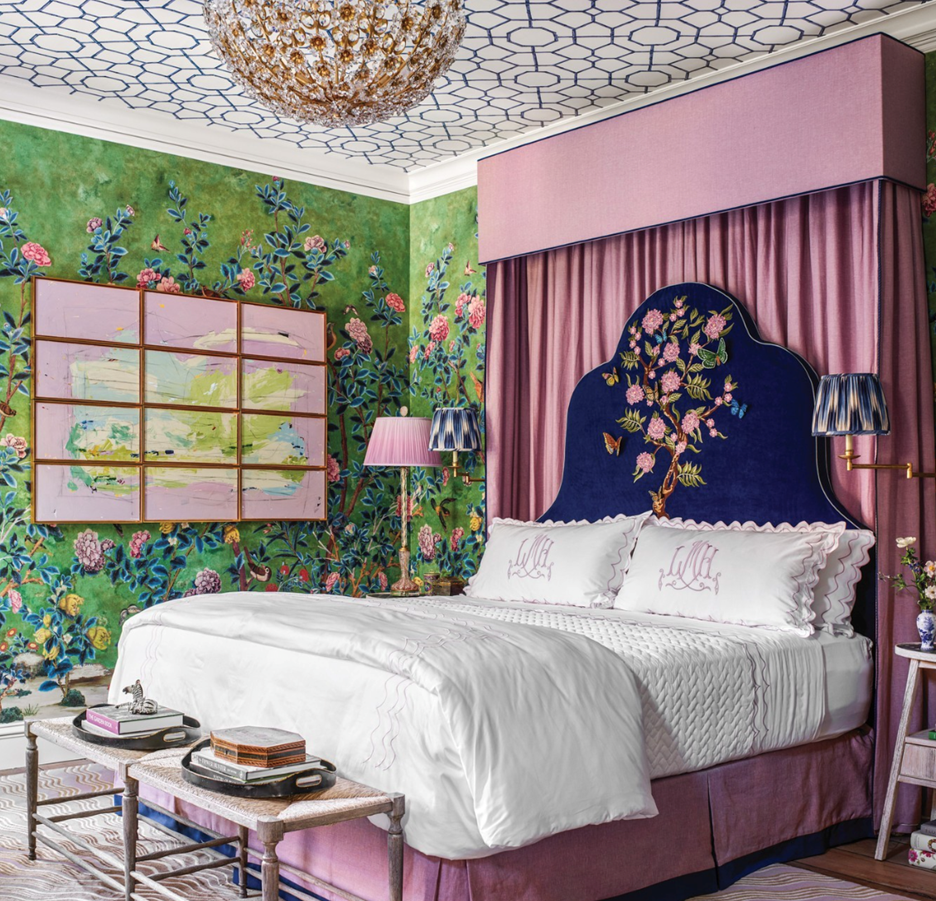 Blooming with color. 🌸 A look into @lisamendedesign 'Betty's Garden,' an homage to her late aunt who loved flowers and collecting beautiful things. Get all the product details in our bio. @flowermagazine #flowershowhouse
Key aspects of the maximalist approach are the art of layering, mixing and matching prints and colors, and incorporating bold statement pieces. Instead of adhering to a less-is-more philosophy, designers are incorporating multiple layers of decor and furnishings to create visually intriguing and dynamic spaces. This can be achieved by combining different patterns and textures, such as mixing floral prints with geometric designs or incorporating velvet, silk or faux fur textures alongside sleek and smooth surfaces. The layering of elements adds depth, dimension and visual interest to the room.
Martin Lawrence Bullard combined Maximalism and Moroccan with spot-on perfection.
It's not exhaustive, but consider this list of design elements when planning a maximalist room:
• Bold colors
• Bright wallpaper
• Mixed patterns with contrasting motifs, like animal print, geometric shapes, or florals
• Ornate accents, like chandeliers
• Layered fabrics
• Statement pieces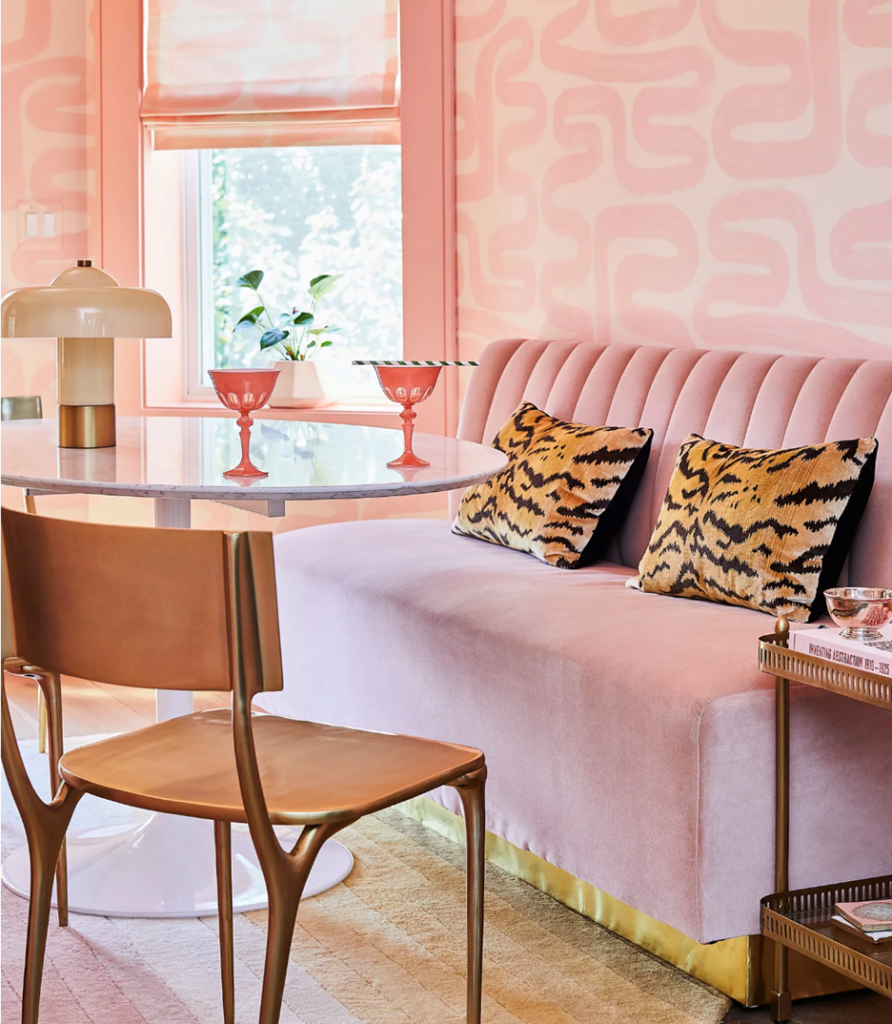 These enduring motifs and tendencies demonstrate an emphasis on infusing interior spaces with character, intrigue and a dynamic ambiance by incorporating a diverse range of textures, patterns, colors and distinctive design elements. As designers and industry professionals eagerly anticipate each High Point Market, they are met with a world of possibilities and inspiration. The trends unveiled at the market shape the future of interior design, enabling individuals to create spaces that are not only aesthetically pleasing but also deeply personal and reflective of their unique tastes. With every visit to High Point Market, the world of design continues to evolve, thrive, and inspire.