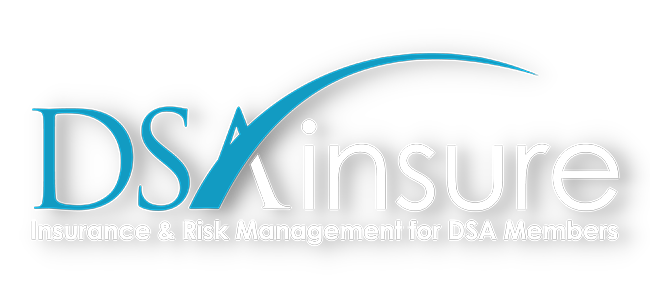 By Lindsay Field Penticuff
Imagine, if you will, that the warehouse where you store all of your design inventory catches fire and a majority of the contents are damaged—with very little being salvaged.
What would you do? What should you do? Whom should you call first?
This is where the team at VillaNOVA Insurance Partners, which manages DSAinsure Insurance and Risk Management for the Designer Society of America (DSA) under the program name PenEx, comes into play. DSAInsure offers insurance for interior designers, stagers, kitchen designers, and professional organizers.
"We have a whole risk management team that is staffed with lawyers, risk managers and claims adjusters who do risk management," says Victor D'Angelo, COO of VillaNOVA. "This means we create tools like service agreements and subcontractor agreements specifically for interior designers to keep them out of trouble and to make sure that they don't get into situations where claims arise."
They couple these risk management tools with their own insurance product, a business owner's policy combined with professional liability. Part of the risk management piece is educating creative professionals and helping them understand the steps involved when going to a job.
The first step should be using a service contract when engaging with a new client. Secondly, using subcontractor agreements when bringing anyone else on the job to do work for you is paramount. Lastly, ensure that the subcontractor has adequate insurance in place, holds harmless, and indemnifies you and your business.
Typically, a designer, stager, or professional organizer would go through a broker to manage their policy. DSAinsure, with support from VillaNOVA, has the capability to take the middleman out, so to speak, serving as both the carrier and broker.
"We found all the pitfalls in other carriers' policies and can now proudly say this is the best product for an interior designer," D'Angelo adds. "Not only because we know all the coverages that you need, but we are also settling the claims and trying to keep you out of trouble.
So, it's a really nice mix of 'we're in this with you, because we're sharing in the risk.'"
This was evident in the support the DSAinsure team provided to one particular stager and interior designer who had about $500,000 worth of inventory in a warehouse, which sustained severe fire and water damage.
"Her policy with this particular carrier, like most of them, said that it would cover her property at a staging location, but they also expected the warehouse to be listed on the policy," says D'Angelo.
However, that was not the case for this client, who had recently moved her property into a new location.
"The carrier said they couldn't do anything about it because the location wasn't listed on the policy," D'Angelo says. "We went to the carrier and protested the denial of the claim, making the argument that she was paying for the $500,000 worth of content coverage. Whether that was listed on her policy was a minor detail."
D'Angelo says the client was essentially stuck and couldn't move her stuff or have it salvaged.
"The way to solve this, we thought, was to make this multi-billion-dollar carrier realize that settling the claim was in the best interest of the carrier and the insured," D'Angelo says. "To point to a technicality was just beyond us. We pushed back two or three times, which went on for about a week."
D'Angelo eventually wrote a letter to the carrier, pointing out all the reasons why he thought they should reconsider this claim, considering that they had been accepting three years of premium payments for $500,000 worth of coverage.
"There is such a thing called bad faith," he adds. "If you look it up, there has to be some recourse for an insured if the insurance company refuses to pay. There has to be some good faith that they will look for avenues in the policy to pay the claim."
After his fourth appeal, the carrier decided they would, in fact, cover the claim. Unfortunately in this case, the client lost more than she would have if the carrier had not delayed in paying the claim. On the positive side, D'Angelo and his team were able to help get the issue resolved, and indemnity was paid to the client for the damaged inventory.
"The moral of the story is, 'We go to bat for our clients, and now in our own captive, which is what the DSAinsure product is, it makes it so much easier for us to make important claims decisions to help the businesspeople we serve," D'Angelo says. "You're talking to the same people who are selling the insurance and settling the claims. We sat around the table with our claims people and our attorneys and said, 'This should be covered,' and that's the kind of conversations we had when not only designing the policy, but our method of handling claims and handling client relations."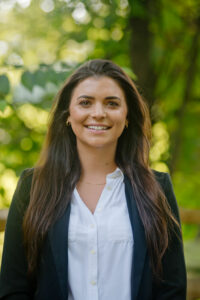 When to Get a Policy
If a designer, stager, or professional organizer are working for a company, odds are, they already have insurance available.
However, if you are starting your own business, D'Angelo recommends setting up a policy before the business is officially launched.
"As a creative professional who is building your own business, you don't want to have to think about insurance, risk management, accounting, legal, whatever it might be," he says. "Those things should be outsourced to experts who can help you try to figure out a way that's manageable to work with your budget."
DSAinsure provides an excellent model with a great product and hands-on service.
"Another benefit of being a part of our program: If you think you have a claim coming down the road and you're just worried, or you need some legal advice about your company, we have a claims assist hotline, in which you can get one of our legal team members on the phone or respond with an email, and get your questions answered or fears allayed," he says. "We want to help you get in front of it, too; and the faster and sooner we do get in front of it, the cheaper that issue usually becomes."
"Our average premium (for Business Owner's Policy with a Professional Liability Endorsement)—with our risk management fee, which gives you the whole year of the contracts and risk management—is between $400-$700 for the year," D'Angelo says. "However, if you're doing a lot of work, have subcontractors' costs or are into high-end project management, the premium can be up to $1,700 a year."
Education is another benefit DSAinsure brings to the table for business owners.
"We are available to educate people, whether it's one-on-one or group sessions," D'Angelo adds. "If you have a small group, we can have pretty powerful conversations and answer all your questions. The open conversations are very helpful to help designers get on the right path."
With the nearly 20 years of experience supporting designers, stagers, and professional organizers that the VillaNOVA, Pen-Ex team delivers, DSAinsure is ready to step and support your business. To learn more, visit https://www.pen-ex.com/dsainsure-insurance-and-risk-management/ and complete a DSAinsure application, or contact Leah Check at (877) 438-7369, ext. 226, or lcheck@novainsurancepartners.com.
Should Sub-Contractors working on your projects carry workman's comp?
Ask important questions that will protect you and your assets.
DSAinsure will help you with current contracts to protect you and your business.