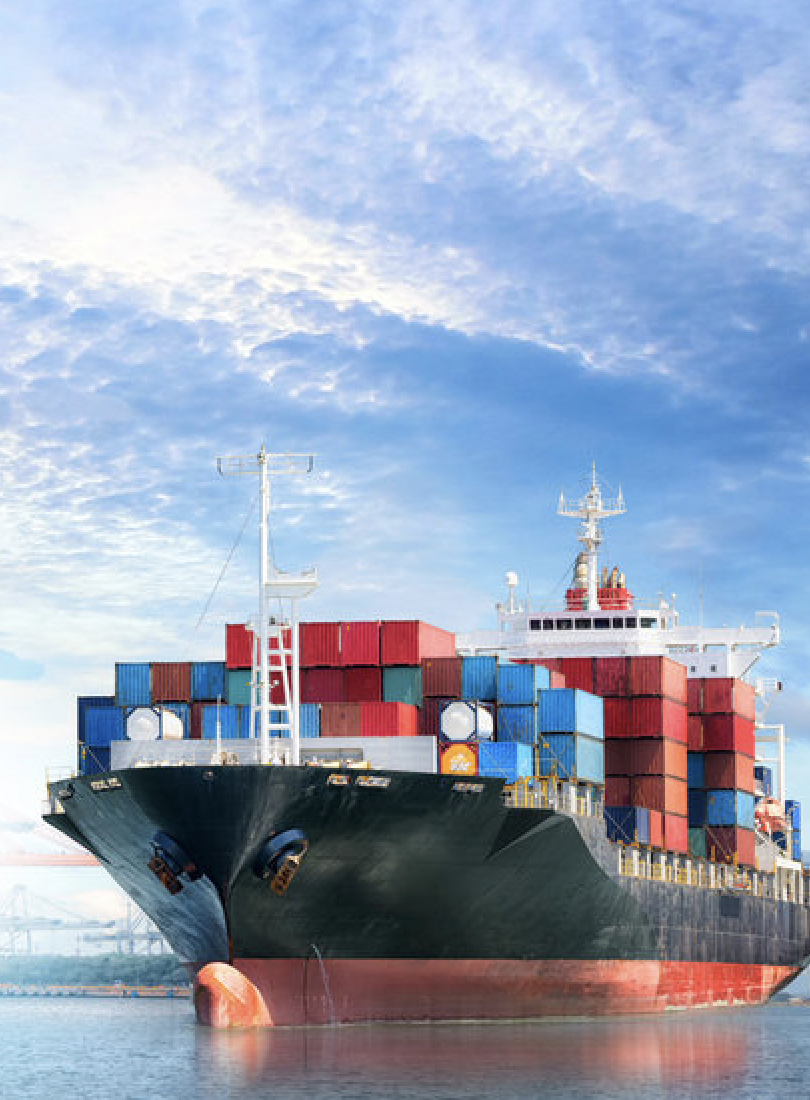 Amid Extended Uncertainty
Like so many other industries—and the United States itself—the design sector is still dealing with lingering effects of the pandemic. One aspect that is causing many headaches is the current global shipping crisis.
When the pandemic started, no one knew exactly how it would play out. Workers were sidelined, and the world had to adapt to remote….well, everything. Many manufacturing facilities were closed altogether while everyone got their new bearings.
Then, a reverse shift happened. Realizing that quarantine would go on for at least several months, people decided that if they were stuck at home, they might as well make it more comfortable.
After a brief lull, designers' phones began to ring again and soon they were busier than ever. It was a silver lining amidst the pandemic.
Like a pendulum, the environment has shifted once again and though designers have more exciting projects and opportunities than ever in the pipeline, some of them just can't get finished. That's because a worldwide shipping crisis is interrupting the flow of goods.
Many manufacturing facilities are based in Asia and Europe, and their products—like furniture and building materials—arrive in other countries via ports on colossal ships stacked high with shipping containers. At one point, even the containers themselves ceased to be manufactured for much of last year.
There's also been a foam shortage, fueled by the winter storms in Texas during February of this year. The chemicals used to make foam are manufactured in Texas-based manufacturing facilities which were forced to shut down during the cold snap.
Now that furniture and foam production have amped up again as more people get vaccinated, there is a long backlog to work through. Making matters worse, cargo ships have doubled in size over the past decade, and many ports are simply not equipped to handle these vessels anymore.
As evidenced by the Ever Given shipwreck in the Panama Canal this spring, this can result in a true disaster, not just delayed furniture. Long term, this will be an expensive and monumental problem to fix.
Long term, this will be an expensive and monumental problem to fix.
So how can designers deal with the current shipping delays?
One word: Communication.
The best thing to do is to talk directly and honestly with your clients and let them know about the current shipping situation. Many people may have heard something about it in the news or in casual conversation, but aren't fully aware of the nuances.
Before taking on a project, communicate to the client that the industry as a whole is experiencing these delays and it's simply something that everyone is dealing with for a short period of time.
Things will settle down and manufacturers will catch up with orders eventually. Most clients are more than understanding and would never want someone's health to be at risk so they can have a new piece of furniture a few days earlier.
Once orders are placed, follow up regularly with vendors and schedule a time to update clients individually (never on a group email, for confidentiality and legal reasons).
Some designers are even using the delays in their favor. Living room furniture on backorder? Let's redesign another room or work on a smaller project while we wait!
Designers are also branching out by experimenting with more vintage and upcycled pieces that can be transformed into one-of-a-kind heirlooms. You can also try repurposing some of your client's existing furniture, and there are always floor samples.
Industry experts predict the shipping crisis may go on for another year (until fall 2022), and as we head into a second winter with newly-released CDC guidance to begin re-masking, who knows what will really happen. Just remember: communication is the key.
It can be hard to surrender control, but right now that's the only option. Funneling anxiety into creativity is the best use of your gifts.
Steps to navigate the industry-wide issue of shipping:
Force Majeure Clause:Experts suggest adding a "Force Majeure Clause" to your contract. Force majeure refers to a clause included in contracts to remove liability for natural and unavoidable catastrophes that interrupt the expected course of events and prevent participants from fulfilling obligations.
Communication is Key.Transparency Update clients, be an open book, keep a trail of correspondence with clients and manufacturers.
Manage expectations –assign a team member the task of vendor follow-ups and tracking.
Repurpose current pieces
Shop local consignment shops and antique vendors
Be patient – if there is a coveted piece that will make the room explain that this temporary setback is part of the current climate, and once it has arrived, you will enjoy this essential piece for many years to come.
Note vendor price changes for shipping so your company will not suffer unexpected surcharges.
Pivot: Covid has taught us anything; it is the meaning of being flexible. We must be ready to Pivot.
Purchase "floor samples" or current inventory.
Take a deep breath and enjoy your creative process.