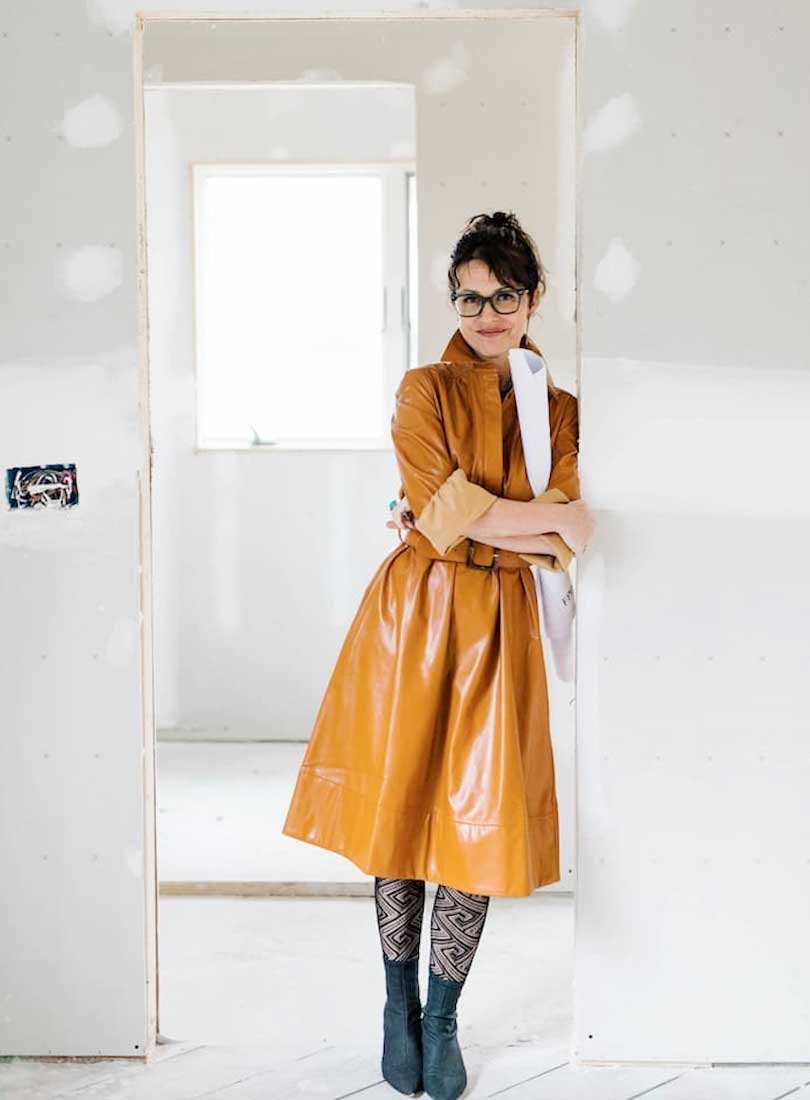 Winner of the DSA 360° Design Award for 2021
360° AWARD
As a residential interior designer, you're passionate about creating beautiful spaces where clients can enjoy life's most intimate moments. But in this competitive industry, how do you take that passion and market it to be successful? As the industry evolves, designers must evolve too.
DSA launched a contest where we sorted through designers' business models and explored what the most successful designers were doing differently.
The thing that set the winning designers apart was a 360° business model, including good design practices, professional photos, a daringness to be different, and a social media presence.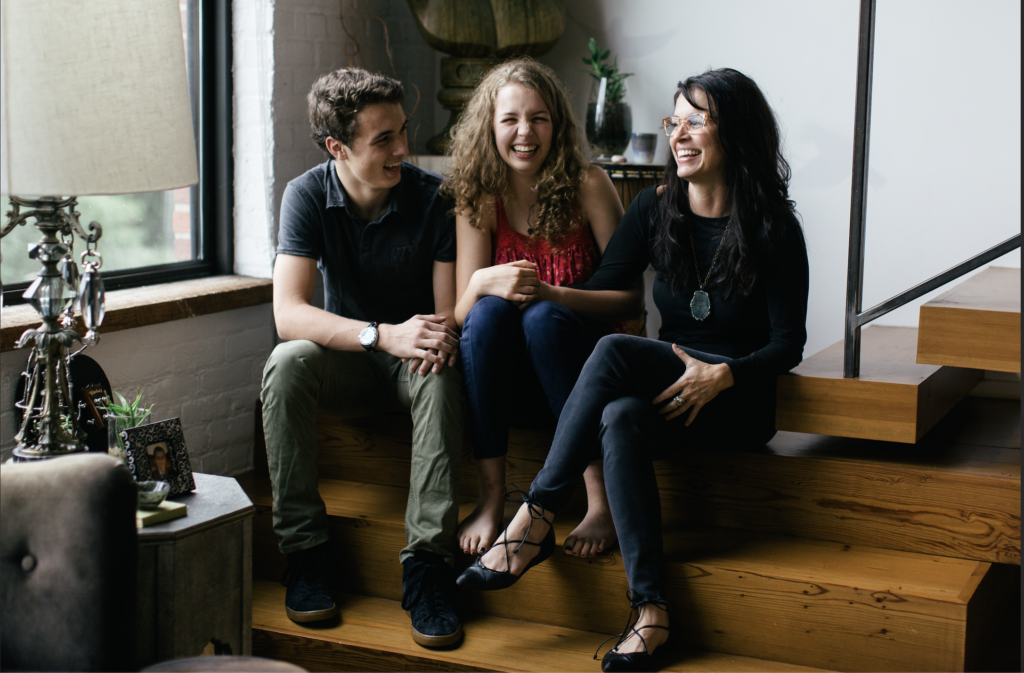 Designing the "Modern South"
Heather Garrett
Design-Build and Realty
By Lindsay Field Penticuff
Relocating from New York to North Carolina may have been quite a change for Heather Garrett's family, but she didn't let the move get in the way of her "boots on the ground" attitude that helped grow her business into what it is today.
"When we moved to Durham in 2001, I didn't know a single person," says Garrett, Owner of Heather Garrett: Luxury Living in the Modern South. "I had no idea how I was going to jumpstart my business, but I was going to be supporting a family through graduate school, so I knew I better figure it out, and quickly."
Garrett created brochures with images of her work and went to every real estate office within a 25-mile radius of her home, stocking mailboxes every step of the way. She also took agents' boxes of donuts and left her business cards anywhere she could.
"That's how my work began," Garrett says. "Realtors would call me about a homeowner who needed to repaint everything in their new home, and asked if I would be willing to go in for a paint consult."
Referrals from realtors helped launch Garrett's business in the South, and to this day, she still recom
mends that method as a great way to start a design business, especially if you're new to an area. It also helped when she did a showhouse in 2005.
"That was super helpful in establishing my own aesthetic as a designer here in the South, and I was able to build a portfolio in that genre," Garrett says.
"For my room in the showhouse,I was focused on preserving the beautiful, architectural elements of the old Tudor home, but infusing the aesthetic with something different. It felt like the beginning of an adventure."
Garrett describes her design style as modern South. "If we're purchasing a home build in the 1920s and a Georgian style with three-piece molding and original antique hardware, and original heart pine floors, it's about preserving all of that, but then treating it with a more modern ornamentation."
For Garrett, that may mean lacquering everything in the same pale, beautiful gray or neutral color; hanging a classic, modern light fixture to replace what would have been something more antiquated; and furnishing the home with a mix of American and French antiques, as well as some brand new contemporary pieces.
But her business isn't just about design. In 2017, Garrett earned her real estate license after realizing she could be a one-stop-shop for homebuyers. "I figured out that I can be the one writing the listing and be the one showing the house, knowing how to intelligently talk about it to buyers."
Then, Garrett came to another realization. Why just sell and design the homes, when she could also put together an excellent team to help remodel a home?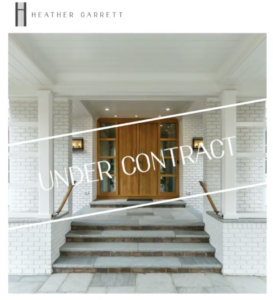 "I approached some trusted contractors, proposed that we form a company together so that we have a general contracting and a real estate branch of my design business; we can help somebody find a house, buy the house, design and remodel the house, all under one umbrella."
So how are people finding out that her team offers so much under one roof? "It's been incredibly important for us to focus on how we represent each of these facets of our business on the website," Garrett says.
"Instagram has been a really powerful tool for that, too, because, through posts and stories, we are actually telling our story."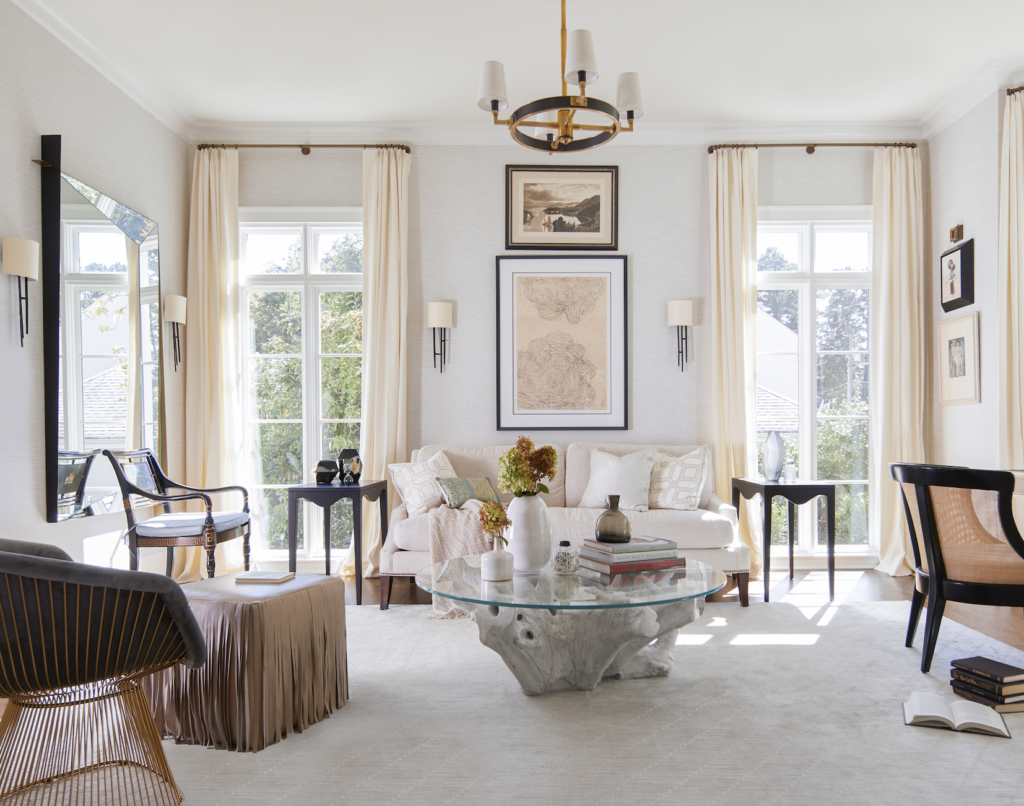 "We have a global market right now, and Instagram is allowing design from all around the world to be seen all around the world," she concludes. "We now have the ability to really have a heart center of modern design in the midst of what is a traditional Southern geography."
Heather Garrett 360 ° Award Questions
What do you think are the top 3 elements to running a successful interior design business?
***Creating structure.
Routine helps protect the client and the designer. Every project presents a different set of conditions, expectations, needs, and parameters—not to mention personalities and aesthetics. When our process for designing, ordering, constructing, and managing the process is constant, it helps steady the ship.
***Listening to your clients.
Getting out of my own way is essential. The client is trusting me to take the look and functionality they (not I) want. In my own home, I can create the look and feel that resonates for me, but as a designer, my job is to use my experience and professional training to create an environment in which my client feels comfortable.
Do you use professional photography? If not, what is your process for getting photos that truly capture the essence of your designs?
**Eight years ago, Traditional Home magazine was shooting one of my projects, which I'd already had photographed on my own. The difference was shocking. Over the years, I've learned to invest in the very best images that I can afford.
Do you personally handle your social media content? If not, who does?
**I prioritize my design work and personal life over managing my social media. However, I recognize the critical role social media plays for those of us in the design field. I've had an amazing creative agency helping me give structure to our Instagram feed so that I can corral my work, interests, artistic life, and personality into something that makes sense on this social platform within the context of my design work.
What tips or advice would you offer aspiring designers?
**Study under a successful designer so that you can learn on the job. Be willing to update spreadsheets, run errands, and keep the office organized in exchange for observing how a strong firm operates. A successful career involves so many decisions that have nothing to do with interior design—from learned intuition about handling hiccups and client upsets, to making important financial decisions that shape your firm's future and growth, to what makes a cohesive team. There will be plenty of time to showcase your design skills to clients in the future—learn all you can about the business of design before venturing out on your own.
What inspires you most?
Keywords
Observe
***Seeing how improving a client's home can change the way they relate to their loved ones and navigate their lives.
***Watching other designers expand into areas that may be new or unfamiliar. This increases my confidence to try new things.
***Designers who turn the "rules" upside down and inside out. They inspire me to look at things in a "new".
Follow Heather on INSTAGRAM