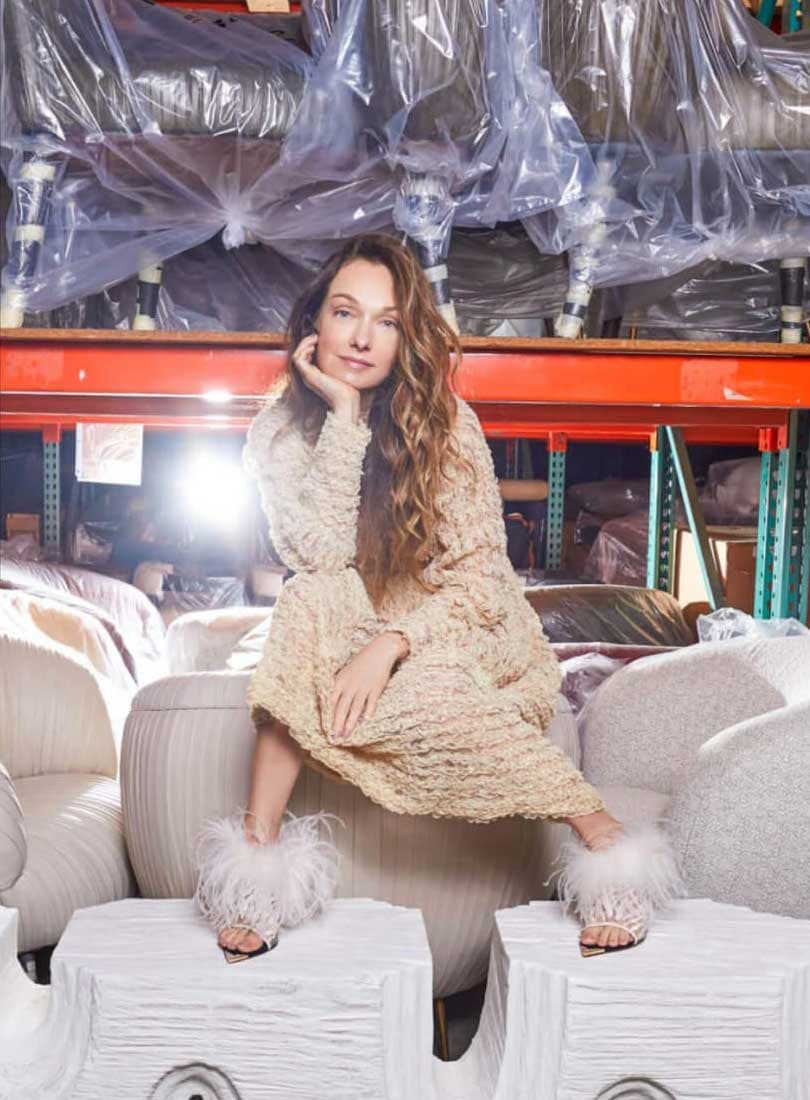 Kelly Wearstler is a rock star.
By Davina van Buren
Not only is she one of the highest-paid creatives in the world, the woman has done it all: teenage vintage clothing collector, design student, production assistant, clothing designer, Top Design judge, InStyle editor, interior designer, furniture, lighting,décor, fabric, rug and wallpaper designer, a global lifestyle brand, real estate investor…she's even partnered with a chocolate company!
Along the way, she's been named to several notable lists including Architectural Digest's Top 100 Architecture & Interior Design, Vogue's Top Ten Best Dressed, and TIME's Style & Design 100 list of international creative professionals, and Elle Decor's A-List Designers. That's just to name a few of her accomplishments.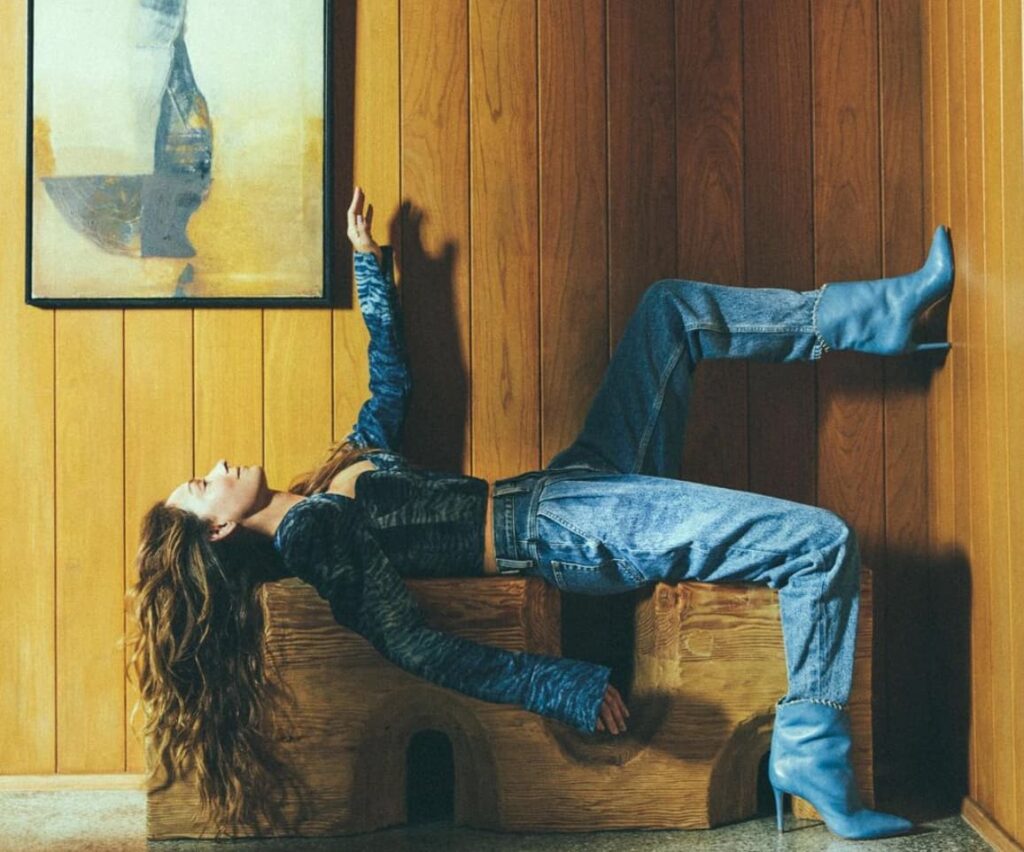 Wearstler grew up in sunny Myrtle Beach, South Carolina, where she started thrifting and attending flea markets with her mom (an antique dealer) at a young age.
She inherited her mother's sense of style and design and to this day, incorporates a strong sense of history and detail into all her work.
After college at Massachusetts College of Art in Boston, where she studied architecture and received a bachelor's in interior and graphic design, she moved to Los Angeles and started her own design firm in West Hollywood in 2005.
Since then, she and real estate mogul husband Brad Korzen have built a hotel empire that includes the Avalon in Beverly Hills, several Viceroy properties (Palm Springs, Santa Monica, Miami, and Anguilla), and The Tides Hotel in South Beach, Miami, among many other projects. He develops properties; she makes them into masterpieces.
A reflection of her boundless creativity, Wearstler's design career crosses several mediums. Her collections include furniture, lighting, wall coverings, art, textiles, china, rugs, and decorative objects.
Her designs are bold—even dramatic—with an eye for detail. She's also written five books, all of which are exquisite to page through.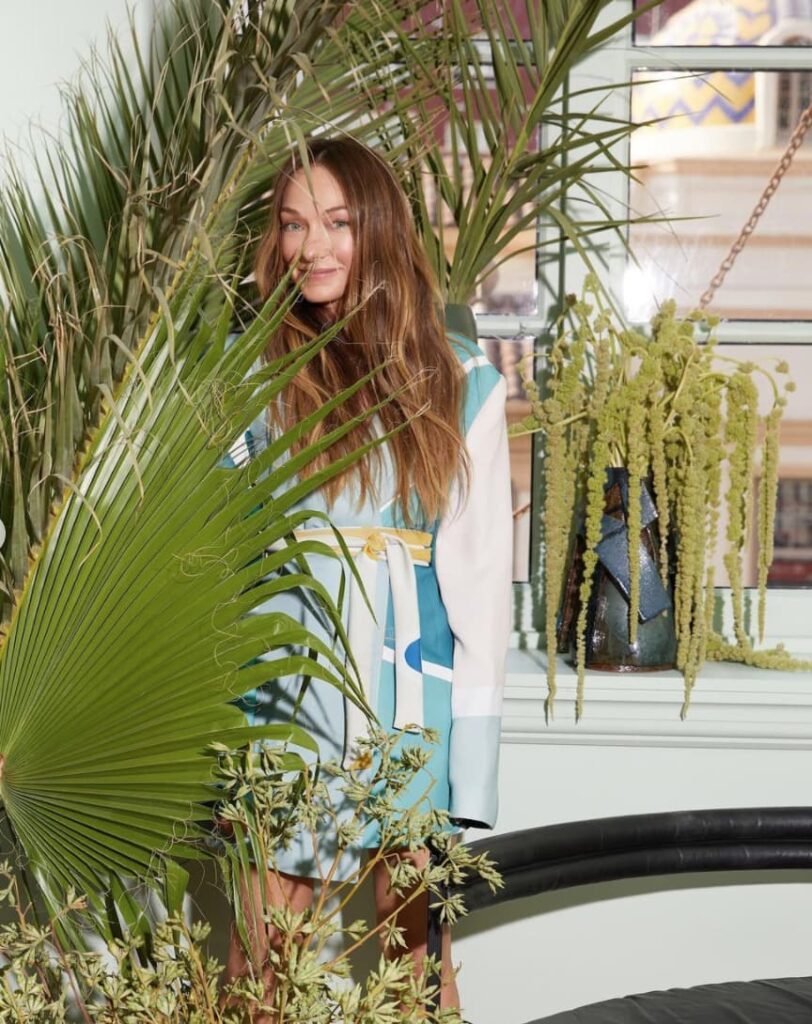 In this Instagram post, she said: "My aesthetic is a juxtaposition of so many different passions and loves, and has always been about mixology… contemporary and vintage…raw and refined."
The New Yorker called Wearstler "the presiding grande dame of West Coast interior design." In short, she's simply fabulous and a tremendous inspiration to designers and fashionistas everywhere.
Are you familiar with Wearstler's work? Are you a fan? Check out Wearstler's work on her website and Instagram and let's discuss.